Table of Contents
Tutorial: Transdroid for Android
To administrate your Xirvik seedbox from your Android device you may use an app called Transdroid.
Installing Transdroid
Fortunately for Android users, Google has made it very simple to install 3rd-party applications.
Firstly, you need to enable the installation of 3rd-party applications.
Where exactly this is in your device's settings varies by manufacturer, but it will generally be in a category such as "Security" or "Applications". In that category, there should be an option named something like "Unknown sources" or "Allow installation of third-party apps", which you should tap to enable.
Here is where the option is on a popular phone, the Samsung Galaxy S5: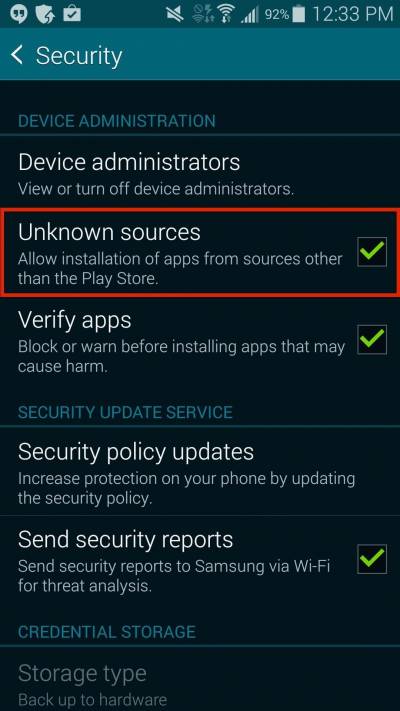 Then, download the Transdroid APK:
(The difference is that the Xirvik version supports adding your seedbox via a QR code)
After downloading the APK file, tap to open it. As with any app, you have to accept its permissions and tap Install. It will then appear in your app drawer like any other app.
Setting up Transdroid
Once you open Transdroid, tap "SETTINGS" in the top-right, and tap "Add new server". Choose your type of seedbox, and then enter your details like so: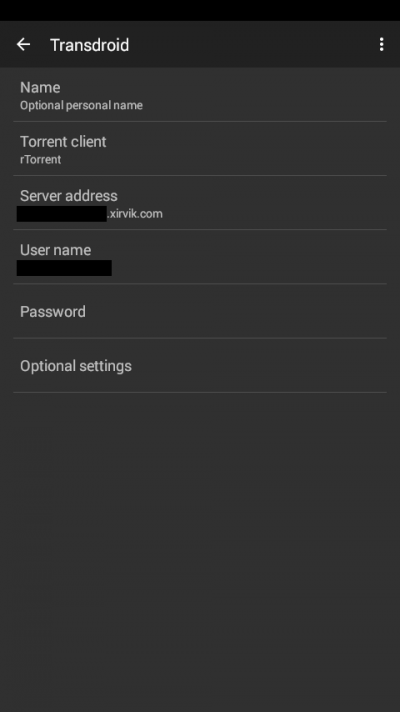 (Unless you know that you want something else, you should set the torrent client to rTorrent)
Using Transdroid
From the main screen of Transdroid, you can see an overview of your active torrents: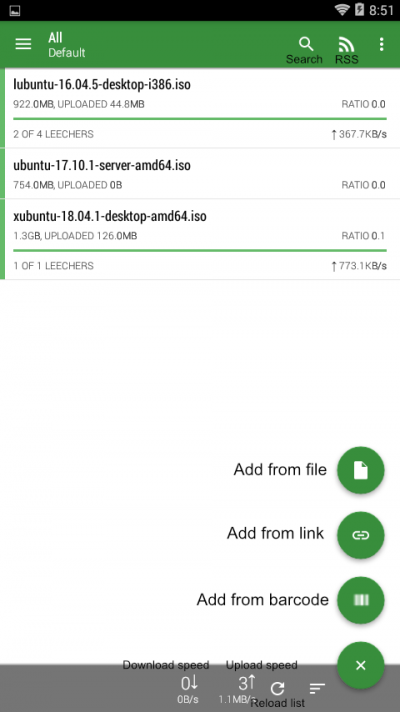 That screenshot also shows the menu for adding torrents, which you can access by tapping the green plus button. You can easily add torrents via a .torrent file, a link, or by scanning a QR code.
Also, there are easily available utilities for searching and using RSS feeds.
By tapping on a torrent you can see details about it, and easily start/stop it, delete it, label it, or verify the files: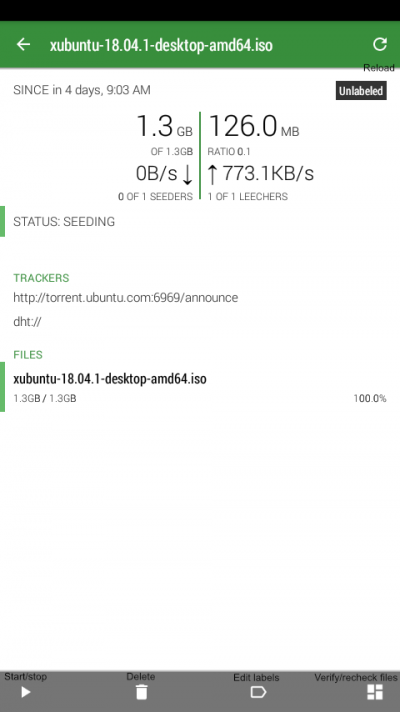 Transdroid also has some self-explanatory settings in the "Background notifications" and "System" areas of the settings menu, which you can use to customize the app.
Note on using search
If you try to use search, Transdroid will notify you that "this feature requires a one-time installation of the Torrent Search module" and instructs you to click download. Do this as it says, and install the APK file that it downloads. Then, reopen Transdroid and search will work.
tutorial_en_transdroid.txt · Last modified: 2018/09/08 18:02 by 127.0.0.1
---